Good Find at Goodwill
February 25, 2018 by Jeffrey S. Habib, SOIOP member
You never know where you might find 60 pieces of Ohme clear glaze...

A Mixed Set
SOIOP web visitor Amy wrote to share her finding 60 pieces of Ohme in wonderful shape at a Goodwill store:
11 large dinner plates
12 smaller plates
12 small bowls
1 oversized bowl
9 tea cups and saucers, and 3 extra saucers
1 creamer
1 sugar bowl
1 large platter
1 oblong bowl
I won't mention where the Goodwill store is located - there are many Ohme enthusiasts in that area and I don't want to cause mental anguish. But maybe I'll stop in there during the Convention!
The pieces are clear glaze from the 1920s, with a beautiful, rich floral and scroll band pattern:
Clear glaze always impresses with the beauty of white Ohme porcelain.
The cups, saucers, and round bowls appear to be in the Alice blank.
The creamer, sugar, platter, and shaped bowl are especially interesting: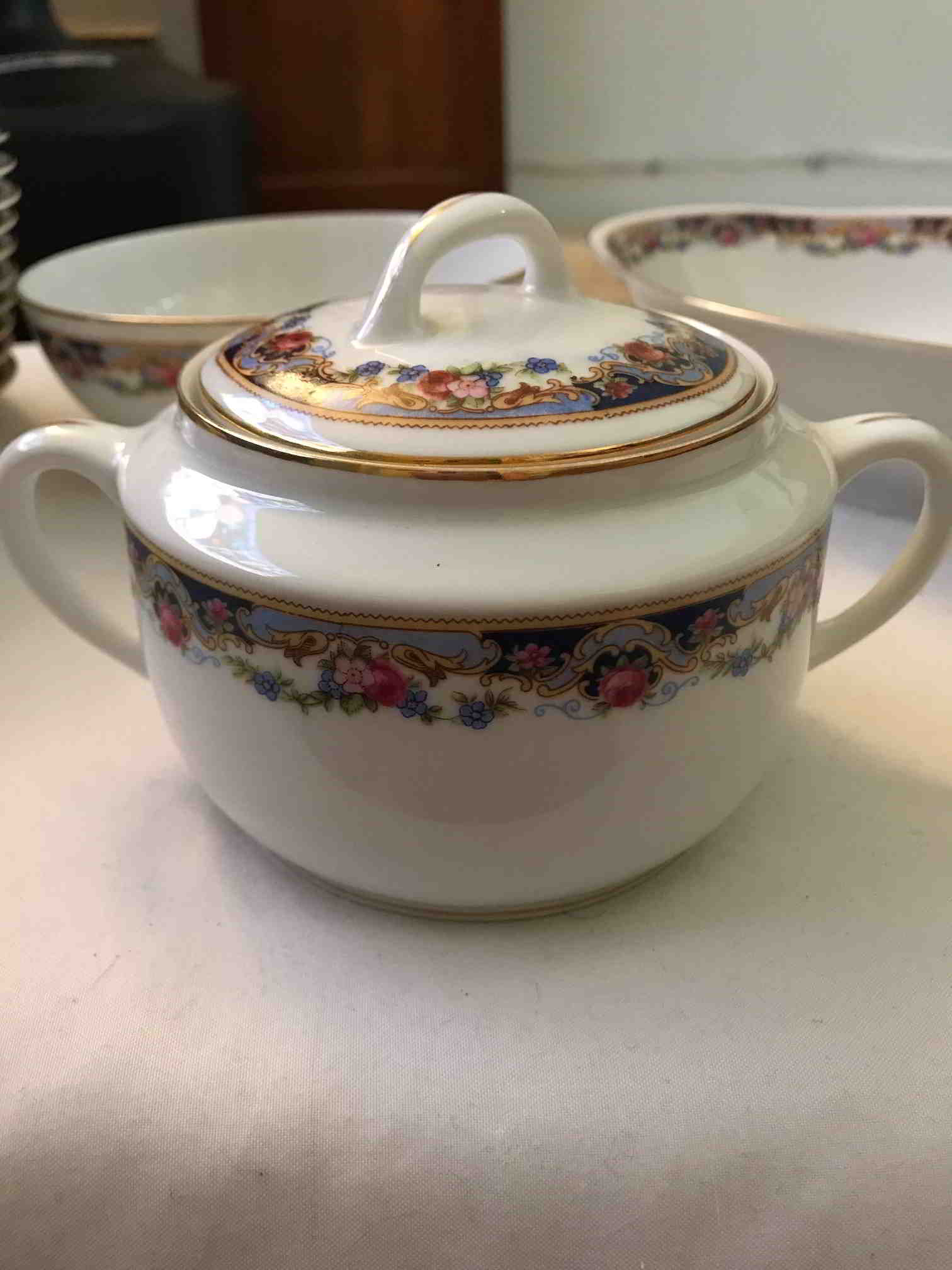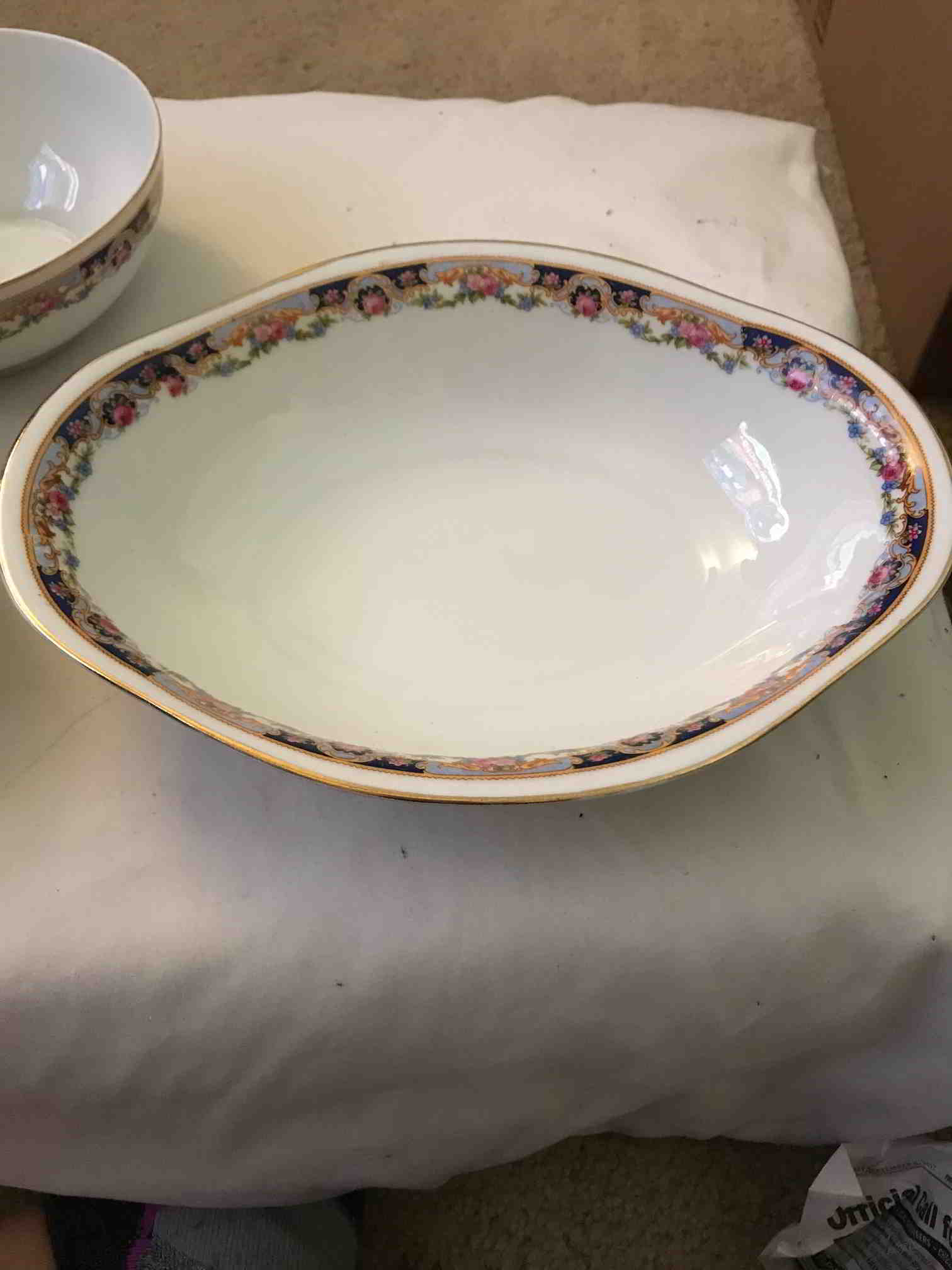 These pieces appear to be a Deco variant - like Deco but no Deco embossing, curved handles rather than straight-line handles, and a different lid handle.
A confidential source has hinted we may learn more about this blank at the Convention - so stay tuned for possible updates!
Another Deco variant is the Dora blank. Dora is also smooth and similar to Amy's pieces but retains Deco's handle shapes.
And is the shaped bowl a Deco variant? Does anyone have a similar Deco bowl?
I once found in Google's newspaper archive an article asking "Aren't you glad embossed porcelain is out of style!" Hard to clean, hard to match, and so on (Google has since intentionally crippled its archive search so I'll never find the article again <sigh>). I theorize that Ohme was adapting to public taste in introducing blanks with less fancy embossing (and no embossing as in Alice and the Deco variants).
All in all, a really good find at a Goodwill!